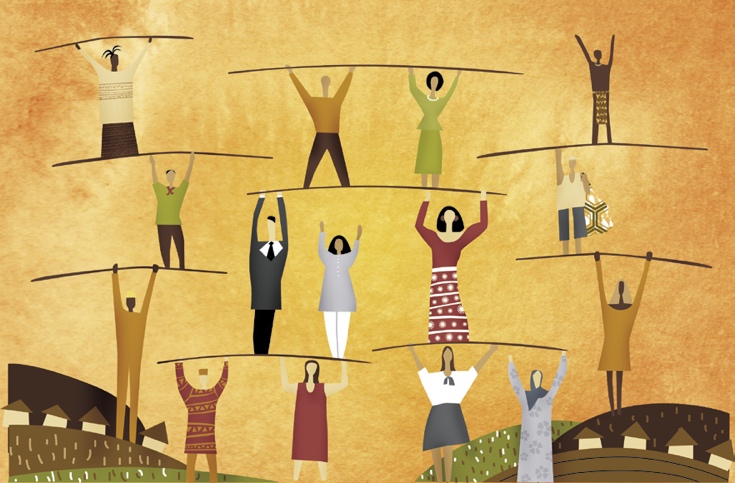 IF you want to associate with us, please contact us for more details.  We expect more to achieve success together for brighter future…
Email:       info@igrowingcapacity.com
Website:   www.igrowingcapacity.com
Address:   Level 33, Australia Square, 264 George Street, Sydney, NSW 2000, Australia
Associates
Ella Zhang
The Institute of Growing Capacity(iGC) was established to serve organisations who wish to grow their people to the highest levels of performance, to have greater fulfilment in their lives and to make a positive contribution to the wider community.
Ella Zhang is a passionate change maker, workshop facilitator and executive coach. Her areas of expertise include leadership development, cultural transformation, performance management, and organisational development. Prior to iGC, Ella offered her services  in several Financial Institutions as HR Manager in Australia, and as in-house counsel in High-Tech industry in Asia. Outside of her corporate life, she also served as Management Committee Sectary of Spirituality, Leadership and Management Inc.
Besides of holding several degrees in Coaching Psychology,  Commerce in Business, Change Management, Strategic HRM, and Law,  Ella is also a certified consultant of CTT (Culture Transformation Tool), certified practitioner of Passion Mapping, Worklife Career Transformation, and i4NeuroLeader Assessment, and 4MAT. She is a Professional Member of AITD,  AHRI, and ICF.
Alex Feher
Co-founder Impact Investment Summit Asia Pacific and Director of Culture Works
Alex was co-founder with Rob Irving of a conference and events company eventually acquired by SoftBank Expos. He then became CEO of Australian operations for Ziff-Davis, a listed global IT media company across events, internet and publishing. Brands under his management included COMDEX, Interop, ZDNet, PC Week and PC Magazine. He is former director at the Institute of Human Excellence together with Niran Jiang and coaching pioneer Sir John Whitmore.
Currently Alex is principal of Culture Works, a consultancy that assists organisations to build values driven cultures. He is passionate about helping organisations find their purpose, develop their leadership and create a thriving culture from within. Alex co-authored "Master CEO's" with fund manager Matthew Kidman and has served as a director in public and NFP organisations. He is also a director of Impact Asia Pacific Pty Ltd, the producer of the Impact Investment Summit.
Glenn Martin
Glenn is an educator and  writer with a focus on business ethics, training and human resources. He currently provide services at The College, Western Sydney University in the space of Online Education. He has spent 15 years writing for CCH Australia publications, including Managing Training & Development and other titles on HR and employment law. He is also the author of several books, including Human Values and Ethics in the Workplace, The Ten Thousand Things and To the Bush and Back to Business. See www.ethicsandvalues.com.au andwww.glennmartin.com.au.
Aroha Baker
Aroha is a highly skilled marketing entrepreneur who has worked with business owners throughout Australia & New Zealand to help transform their business.
With 20 years corporate experience Aroha has led marketing teams and worked on all aspects of the traditional and digital marketing disciplines. As the founder of a marketing & technology company Aroha brings her passion, skill base and knowledge to those ready to make the next level of transformation and growth.
As a proven corporate marketer and technology entrepreneur Aroha is helping others make breakthroughs in fast paced, ever changing competitive environments.
Key areas of expertise:
* Digital marketing strategy
* Web & mobile development
* Branding & key message development
* Budgeting & Marketing plans
* Resourcing & contractor management
* Execution
Past Experience: Marketing Director, Westpac Institutional Bank, Account Manager, ACNielsen, Founder  ETradingGroup &
TradieExchange.com.au